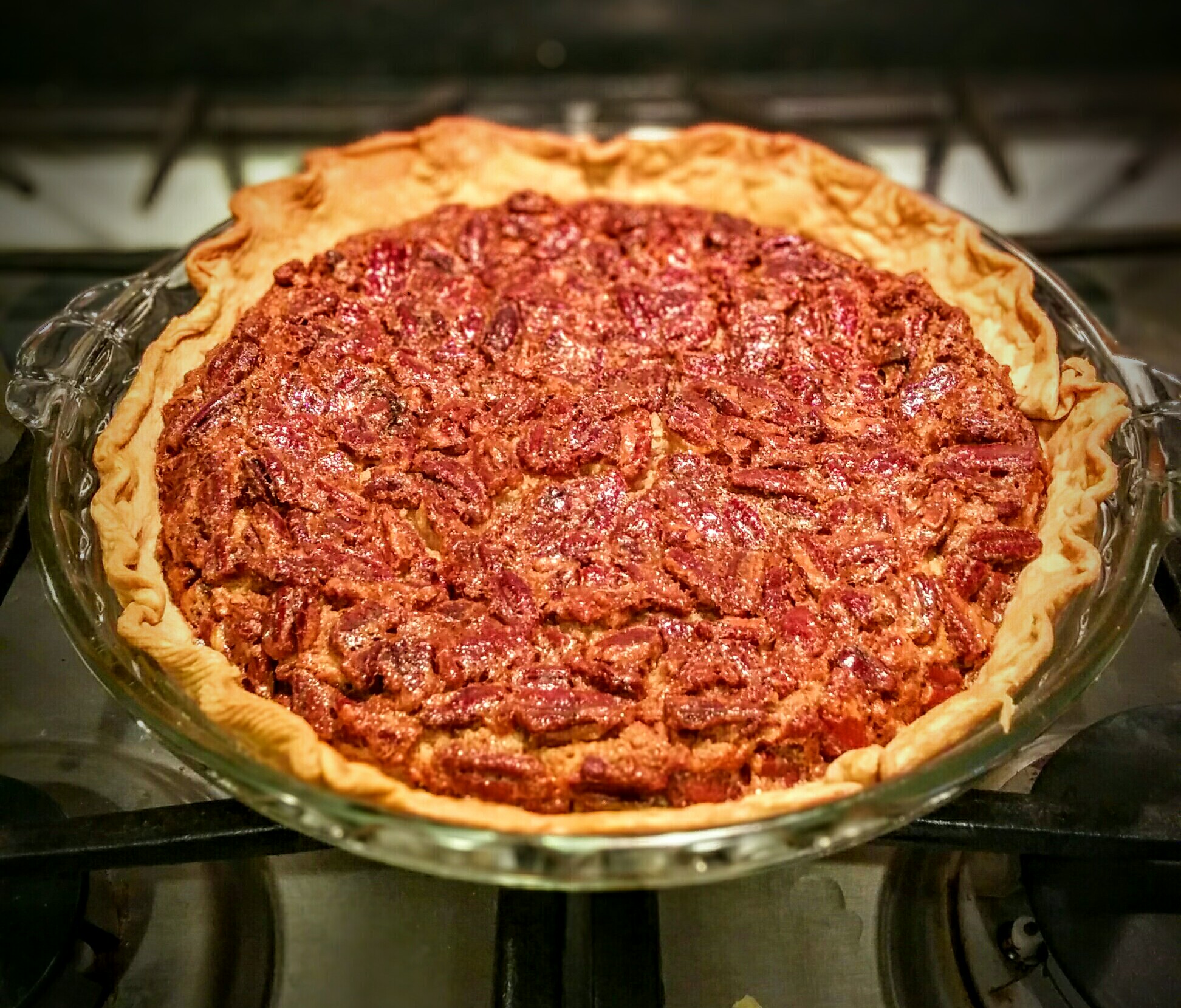 1 cup of Karo light corn syrup (red label).
¾ cup of granulated sugar
2 tablespoons of Demerara sugar
1 cup of chopped pecans
2 tablespoons unsalted of butter, softened
3 eggs
1 teaspoon of vanilla extract
1 heaped tablespoon of all purpose flour
1 unbaked pie crust
Preheat the oven to 350°F (180°C) and prepare a pie crust by placing it into a 9-inch glass pie plate, fluting the edges. Beat the eggs well with a whisk, then whisk in the sugar. Stir in the syrup and butter; mix well. Add the flour and the vanilla; combine well and fold in the pecans. Pour the mixture into the pie crust. Use the extra pecans to make a design on the top. Bake for approximately 55 minutes. Allow to cool until you can hold the pie plate flat in the palm of your hand without it getting uncomfortable.