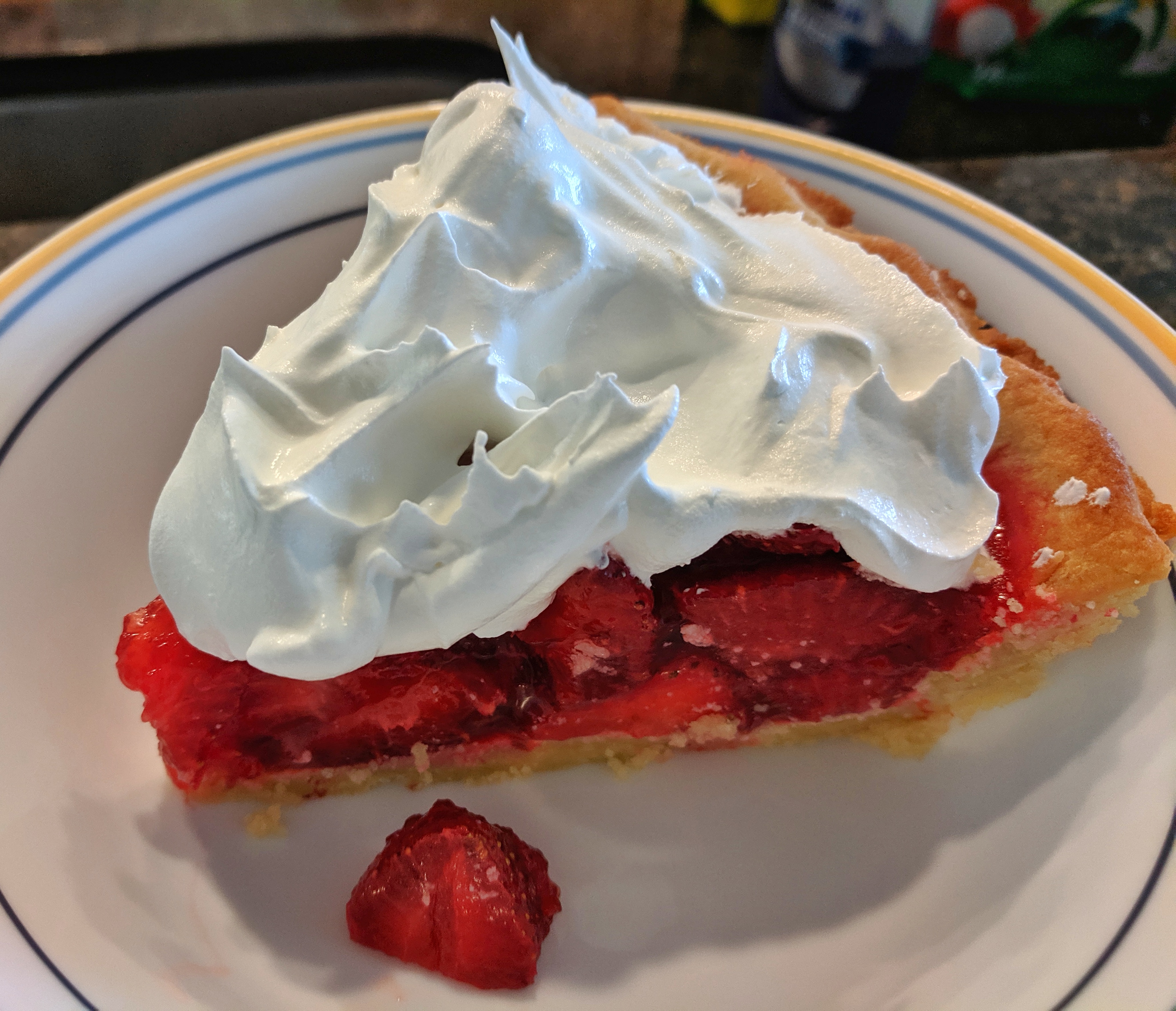 2½ cups of superfine almond flour.
½ cup of Swerve confectioner's sugar substitute
½ cup of melted butter
2 teaspoons of vanilla extracts
2 large eggs
2 pinches of salt
1 cup of water
3oz pack of sugar-free strawberry Jell-O
½ cup of Splenda granulated sugar substitute
2 pints of sliced strawberries
Preheat the oven to 350°F (180°C). To a large mixing bowl, add the almond flour, Swerve, and salt. Mix until combined. Add the butter, eggs, and vanilla extra. Mix until combined into a soft batter, and press it out into a large pie dish. Bake for 20-25 minutes, checking after 15 minutes to make sure it isn't burning the edges. Leave to cool, then refrigerate overnight.
Put the strawberries in a mixing bowl and set aside. In a saucepan, bring the water to a boil. Take off the heat and add the Jell-O mix and stir until dissolved. Add the Splenda and stir until dissolved. Pour the mixture over the strawberries, stirring them up until they are well coated. Spoon the mixture into the pie crust and let the pie cool for a few minutes. Cover with plastic wrap and chill in the refrigerator for at least 4 hours before serving. Makes 6-8 servings.